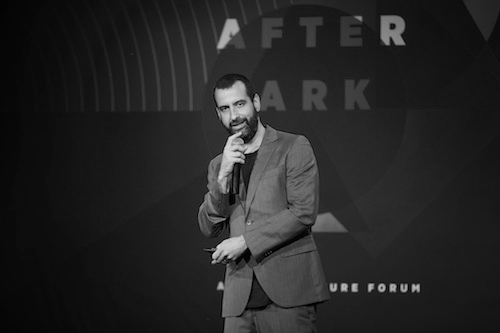 Global creatives and nightlife figures at the frontline of night time governance will join forces with domestic experts, local and state government to focus on future solutions following a challenging five years for Sydney's nightlife.
Framed by three themes – Content and Culture; Creative Space and City Planning; and Policy/Framework and Education – the 2019 forum will feature keynotes from five international experts, as well as "deep dive" workshops, breakout sessions and a hypothetical focused on harm minimisation.
The program delivers an integrated experience, drawing on the collective knowledge, expertise and real life experience of not just the international speakers, (who will be joined by domestic experts) but also the forum attendees.
Tickets on sale now.
OUR FIRST ROUND OF INTERNATIONAL SPEAKERS INCLUDES
Kae Burke
Co Founder and Creative Director, House of Yes (New York)
Ben Van Houten
Business Development Manager, Nightlife and Entertainment Sector, San Francisco Office of Economic and Workforce Development (San Francisco)
Professor Gesa Ziemer
Professor of Cultural Theory and Cultural Practice, Vice President Research, HafenCity University of Hamburg (Hamburg)
Judith Noijen
Senior Prevention Worker, Jellinek (Amsterdam)
Holger Prang
City Data Scientist, HafenCity University of Hamburg (Hamburg)
Jacqui Rabkin
Diversity Manager, House of Yes (New York)
Mirik Milan
Global Night Mayor Advocate & Co Founder, VibeLab & Global Cities After Dark (Amsterdam)
Joining our international guests we have domestic experts from a range of fields including former Federal Police Commissioner Mick Palmer; Australian Festivals Association and Fuzzy Director Adelle Robinson; Drug Free Australia's Gary Christian; Harm Reduction Australia President Gino Vumbaca; Unharm's Founder and Executive Director Will Tregoning; Activist, DJ and Event Producer Ayebatonye Abrakasa; Oxford Art Factory's Mark Gerber; Kensington Street's Daria Grove and Divsion Agency's Kiran Da Silva. More domestic speakers will be announced in
Get to know our first round speakers.
Global Cities After Dark 2019 Program Highlights:
PLANNING FOR CREATIVITY – POLICIES TO PROTECT SAN FRAN'S $6 BILLION NIGHTLIFE
It's a hilly city, but as the Business Development Manager, for the Nightlife & Entertainment Sector for San Francisco's Office of Economic and Workforce Development, Ben Van Houten moves mountains!

He has developed legislation to create San Francisco's first new full liquor licenses in over 70 years and managed a groundbreaking regional initiative to improve all-night transportation. In his keynote, In the opening keynote, Ben outlines how San Fran is tackling sound restrictions, affordable housing and creative space challenges. Ben will give us an insiders' look into San Francisco by day, and night: how are they overcoming challenges of keeping housing affordable a city in a housing crisis? What crucial steps have they had to take to keep San Fran's nightlife businesses afloat, while keeping residents happy / dealing with sound complaints?

HYPOTHETICAL: DRUGS, JUST SAY KNOW
Following a 2018/2019 summer season which resulted in six drug related deaths of festival patrons, Australia has found itself in a political stand-off in how best to approach drug education and harm minimisation. Young people's hunger for the music festival experience is not waning and in addressing health and safety at festivals, the NSW Government introduced a new festival licensing scheme focusing on 14 determined "higher risk" festivals. But the question remains – is this the approach that will ensure the safety of our young music lovers? Mick Palmer, Former Federal Police Commissioner; Mary Harrod, NSW Users and AIDS Association; Gary Christian, Drug Free Australia; Adelle Robinson Director, Fuzzy & Australian Festivals Association and many more high profile health, safety and festival experts will participate in this hypothetical.
Ticket prices are available for corporate, independent and student/under 25 prices with group rates available
Tickets are on sale now exclusively through The Ticket Fairy.
Global Cities After Dark is presented by EMC & VibeLab and is supported by NSW Government through Create NSW, City of Sydney and The Ticket Fairy.