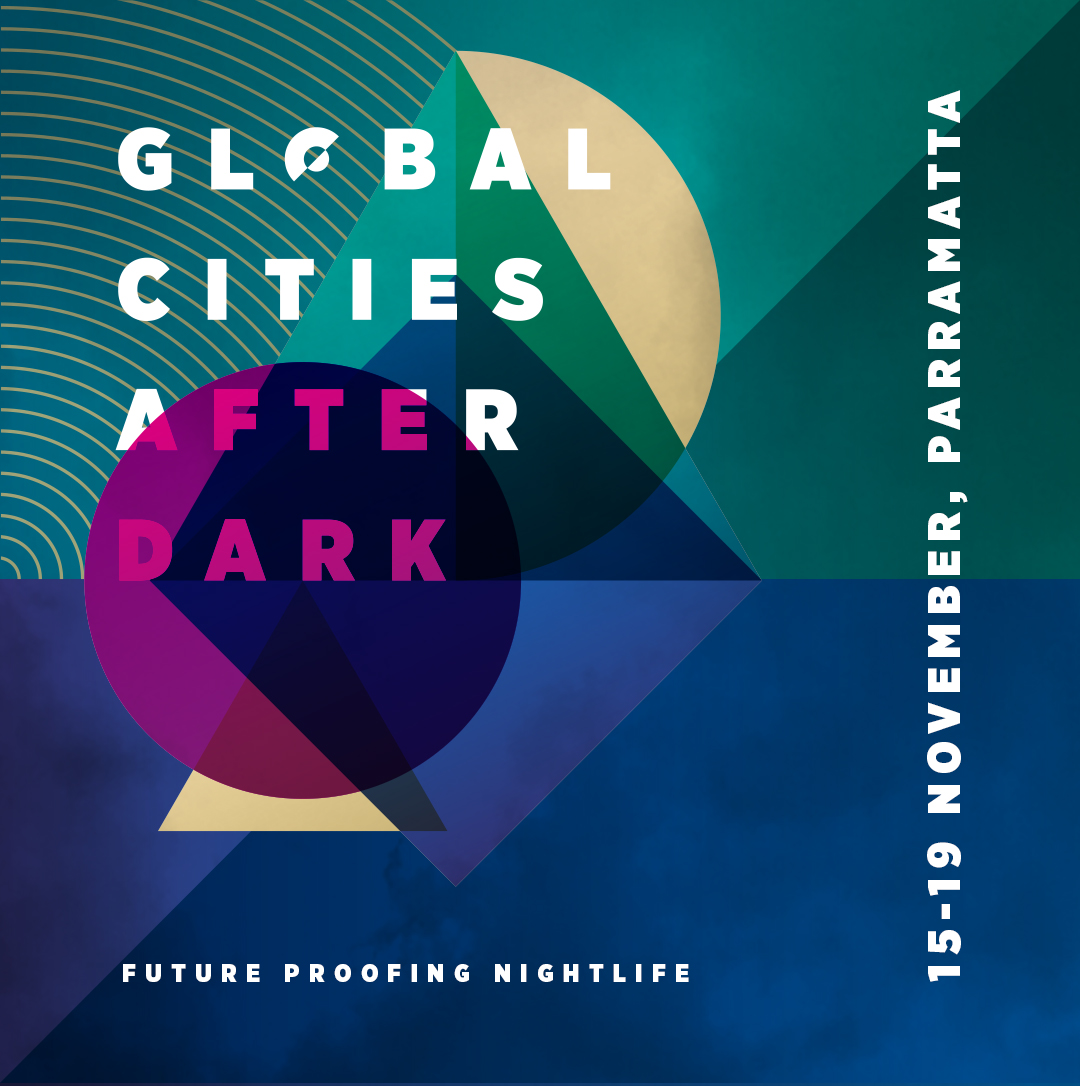 November 15 – 19 , Parramatta
Future Proofing Nightlife
Global Cities After Dark Parramatta November 15-19, 2021
VibeLab Asia Pacific presents the inaugural edition of Global Cities After Dark Parramatta – a capacity building and resilience-focused program of international keynotes, sector-specific workshops and a 'Celebrate Local' dinner event, co-designed with local night-time economy sector leaders. As part of Parramatta Lane's the 'Celebrate Local' dinner will conclude the week's intensive industry-focused program on Friday 19 November. Tickets are open to the public and are now on sale now with limited capacity. For more information and to purchase tickets to Celebrate Local, please click below. 
TICKETS HERE CELEBRATE LOCAL DINNER
About
Global Cities After Dark was founded in 2017 by Global Night Mayor Advocate and former Night Mayor of Amsterdam Mirik Milan and VibeLab Asia Pacific Director Jane Slingo. It was the first forum in the Asia Pacific dedicated to the night-time and social economy, and in the years since, Global Cities After Dark has hosted over 450 delegates from over 15 countries and 20 cities. These include creative and nightlife leaders, city planners, community organisations, local and state government representatives, policy advisors, safety experts, peak bodies and trade associations.
2019 Outcomes Paper
In November 2019, over 150 minds came together at Sydney's Eternity Playhouse for the third edition of the Global Cities After Dark Forum.
With attendees including Government policy makers, urban planners, drug and alcohol experts, city councillors and overseas visitors, the forum facilitated passionate discussion and collaboration on the future of night time culture.