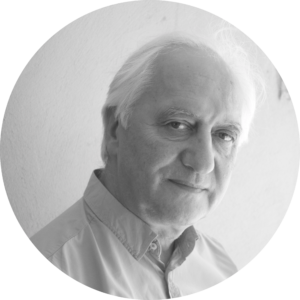 Global Cities After Dark welcomes our final keynote speaker, Charles Landry for a very special opening keynote address:
'FROM A 'NO, BECAUSE' TO A 'YES, IF' CULTURE: HOW CAN OUR BUREAUCRACIES BE MORE CREATIVE?
Exploring the human perspectives which are at the heart of our city's systems.
Landry is an author, speaker and Founder of the Creative Cities Index.
He invented the concept of the Creative City in the late 1980's and his latest major project is the picture driven 'The Civic City in a Nomadic World'. It brings together his work over the last decade including the concept of 'civic urbanity', the 'creative bureaucracy' and 'the management of fragility'.
Opening Global Cities After Dark 2019, Charles' keynote explores the human perspective which are at the heart of our city's systems. Bureaucracies are beginning to transform – with bureaucrats across the world attempting to rethink possibilities. The challenge is creating conditions for those working in the bureaucracy that allows people to express their values and trigger their desire to contribute. His keynote highlights how bureaucracies created solely in pursuit of efficiency are extraordinarily wasteful of human effort and talent, and why creative bureaucracies engages people so that they extend their potential and build their energy.
Join policy makers, nightlife leaders, city planners and more to be a part of the movement to positive change in Sydney after dark. Tickets on sale now.
NEW WORKSHOP ANNOUNCED: POST LOCKOUT PLAN FOR SYDNEY
With strong indications that 2020 will herald a repeal of the lockout laws, this group workshop focuses on how local businesses and communities can build and retain a diverse, safe, inclusive and thriving nightlife in Sydney.
Separated into three groups, all forum attendees will participate looking at different timelines which will investigate and prompt ideas for different stages of Sydney's nightlife rebuild. Each group will explore different themes from different timelines:

1 year post lockouts: led by Kerri Glasscock, John Green and facilitated by Detective Superintendent Stacey Maloney.
5 years post lockouts: led by San Fran's Ben Van Houten; James Winter and Emilya Coliver and facilitated by Michael Rodrigues.
10 years post lockouts: led by LeftBank Co's Michelle Tabet and Property Council's William Power.

FULL LIST OF NEW SPEAKERS 
Charles Landry
Author, Speaker and Advisor on the future of cities (UK)
Emilya Colliver
Founder and Director, Art Pharmacy
Detective Superintendent Stacey Maloney
NSW Police
James Winter
Director, Brand X
John Green
Director, AHA NSW
Kerri Glascock
CEO, Sydney Fringe and co-chair, the City of Sydney's Nightlife and Creative Sector Advisory Panel
Michael Rodrigues
Managing Director/Chair, Night Time Industries Association
Michelle Tabet
Founder, LeftBank Co
William Powers
NSW Deputy Executive Director, Property Council
Join a field of local and international night time expert speakers.
Ticket prices are available for corporate, independent and student/under 25 prices with group rates available
Tickets are on sale now exclusively through The Ticket Fairy.
Global Cities After Dark is presented by EMC & VibeLab and is supported by NSW Government through Create NSW, City of Sydney and The Ticket Fairy.